Did you know February is "International Correspondence Writing Month?" That's right: a month dedicated to vintage social media — for the last few years, people around the globe have spent the entire month of February writing letters. The challenge, according to the InCoWriMo website is: "to hand-write and mail/deliver one letter, card, note or postcard every day during the month of February."
Why write a letter?  According to the New York Times, "The decline in letter writing isn't only a problem for entities like the U.S. Postal Service. The loss of letters impacts our culture to the core, because letters are a chronicle of history. Through them, people of every age, background, social standing, and culture add folded and stamped rectangles to a historical tapestry shared by official accounts, news stories, and later revisions. Without letters, we lose an integral way of seeing and understanding history."
Can you do it?  We're 9 days in with 19 more to go!
Are some of your best friends…not…real?  Do you dream about the worlds you have visited in books?  Do you want to name your future children and/or pets after your favorite characters from books?  (Hermione?  Augustus?  Tris?)  You may be a book addict!
Take this quiz over at the Guardian to find out if you are certifiably a bookaholic.  (As if you didn't know already…)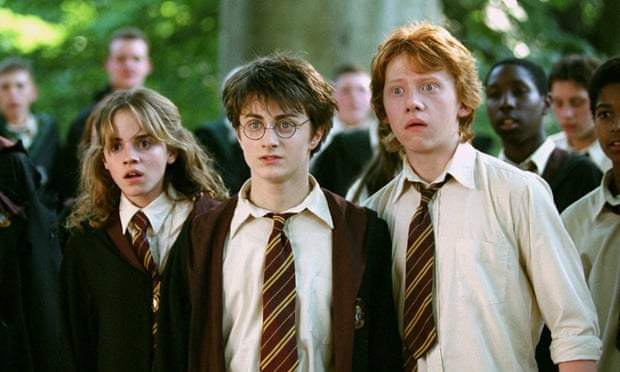 Here's one for Friday: the Rescued Film Project. Love photography? Love old stuff? Love surprises? Levi Bettweiser, the man behind the Rescued Film Project, searches the globe for old film which he processes by hand to reveal never-before-seen photos.
"Every image in The Rescued Film Project at some point, was special for someone.  Each frame captured, reflects a moment that was intended to be remembered.  The picture was taken, the roll was finished, wound up, and for reasons we can only speculate, was never developed.  These moments never made it into photo albums, or framed neatly on walls.  We believe that these images deserve to be seen, so that the photographer's personal experiences can be shared.  Forever marking their existence in history.

Film is an organic material that degrades over time.  We are committed to rescuing as many images as possible, before they're all gone."
Recently, Bettweiser came across 31 never developed rolls of film taken by an American World War II soldier.  The photographs – and accompanying journal scraps – lend insight into one soldier's view of the war and life.

Undeveloped World War II Film Discovered from The Rescued Film Project on Vimeo.
Database Passwords

VOL Databases
password: soda

ABC-Clio Databases
user: harwood
password: library

Britannica
user: harwoodvt
password: school



Archives